Our organization seeks to develop fundamental skills through a system of youth basketball teams and camps dedicated to the teaching of sound basketball concepts. Our teams are staffed by volunteer community members who are dedicated to providing an environment where our youth can develop as well-rounded citizens, students and athletes.
Lady Shooters and Chargers Spring 2018
Basketball Tryouts Coming!
Schedule will be published week of January 15th - check back soon!!
Update on Coach Carlos
01/20/2018
Coach Carlos has been released from the hospital and is at home recuperating now!
Becky Ruban has set up a Meal Train for Coach Carlos, but keep in mind that he is on a very restricted diet - see the Meal Train details at https://mealtrain.com/82eg74 for more information.
Coach Carlos wishes to thank everyone for their thoughts and prayers over the past couple of weeks.
01/14/2018
Coach Carlos has had a rough few days as he makes progress in his recovery then hits some setbacks. Doctors continue to attempt to regulate his blood pressure, so keeping his stress levels down is an absolute priority. There is a possibility of needing more surgery, so please continue with your thoughts and prayers for Carlos' recovery.
It is Coach Carlos' desire to continue with Spring Basketball, so plans are underway to hold tryouts in the next few weeks for Boys and Girls basketball - more information will be published on this site, so check back often!
If you have ANY basketball or gym related questions or concerns, please email carlosadamsbasketball@yahoo.com and someone from the Lady Shooters Board of Directors will respond as soon as possible.
01/09/2018
There has not been any change in Coach Carlos' condition. He continues to improve with rest and looks forward to being moved out of the ICU soon. Still, visitors are restricted under Doctor's orders.
01/08/2018
Coach Carlos' condition continues to stabilize and improve, but Doctors are still restricting visitors until further notice. Until he is transferred out of the ICU, deliveries of flowers or balloons are not accepted - we will update everyone once Carlos can receive visitors and deliveries. In the meantime, please continue to leave your well wishes on the website using the Camp Registration form. Thank you for your continued thoughts and prayers!
01/07/2018
Coach Carlos continues to rest in the ICU and recover from the surgery. Doctors are not allowing any visitors at this time, but please continue to share your thoughts and well wishes using the Camp Registration link...
01/06/2018
For those of you who have not heard yet, Coach Carlos had a medical emergency this past week which required surgery on Jan 5th. While the surgery was successful, Coach Carlos will have a lengthy recovery period ahead of him. Your thoughts and prayers for Coach Carlos are very much appreciated by him and his family.
At this time, Coach Carlos is in the ICU unit recovering from the surgery. His family is arriving from out of state to be with him and, as the hospital has a very restricted visitation policy, we are asking that only family members be allowed to visit with him during these brief periods of time while he is in ICU.
As the hospital ICU does not allow any cards, flowers or balloons, please click on the Camp Registration link in the menu to leave a message for Carlos. These messages will be provided to his family members for them to share with him once he has stabilized.
Thank you for your concerns for our Coach Carlos! Look for updates soon regarding opportunities to make donations to help with his medical expenses...
Lady Shooters Board of Directors
Gym Location: 4568 Cumming Hwy, Canton, GA 30115
Click on the link below to visit the Lady Shooters website:
http://www.eteamz.com/ladyshooters1/
Randy Travis, Fox5 I-Team reporter came to visit Coach Carlos at Buffington Gym...Randy did a Fox 5 I-Team story on Coach Carlos and his work in the Cherokee County community!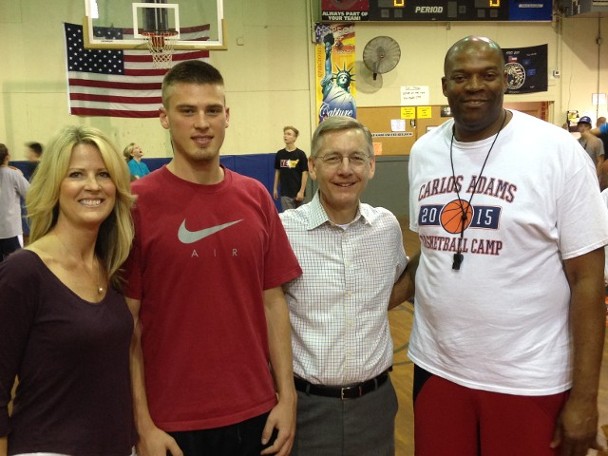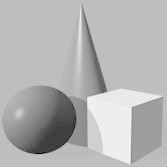 Interested in helping to keep Buffington Gym operating in our community?
Click here for more information...www.gofundme.com/vs9xr4
For information on our girls basketball teams, please visit us at www.eteamz.com/ladyshooters1 ...
And be sure to LIKE us on our Facebook page at https://www.facebook.com/carlosadamsbasketball...
Interested in personal training or group workouts in preparation for school team tryouts this Fall? Contact Coach Carlos at 770-827-3469 for more information or schedule workout sessions online atwww.meetme.so/CarlosAdamsBasketball ...