Our organization seeks to develop fundamental skills through a system of youth basketball teams and camps dedicated to the teaching of sound basketball concepts. Our teams are staffed by volunteer community members who are dedicated to providing an environment where our youth can develop as well-rounded citizens, students and athletes.
Winter Break Camp 2/19 & 2/20...see details below!!
2018 Spring Travel Basketball Tryouts
Chargers & Lady Shooters
Hosted by Carlos Adams Basketball
Coaches are finalizing results from tryout sessions and making final decisions on forming teams. An email will be sent out from CarlosAdamsBasketball@Yahoo.com as soon as possible...

Buffington Gym in Canton ... $15/Player Tryout Fee (due at registration)
*** Varsity Boys & Girls Tryouts to be Scheduled ***
*** Following End of High School Season ***
Winter Break Camp
Hosted by Carlos Adams Basketball
Monday, Febraury 19th and Tuesday, February 20th
9am to 3pm
$100 per child
Kids in 1st to 10th grade. Bring a sack lunch. Water and Snack to be provided. Click on the Camp Registration link on the left to register!
Update on Coach Carlos
02/13/2018
Coach Carlos is working on regaining his strength and healing, but he is coming back up to the gym on a more regular basis while he looks forward to the start of Spring Travel Ball!
Becky Ruban has set up a Meal Train for Coach Carlos, but keep in mind that he is on a very restricted diet - see the Meal Train details at https://mealtrain.com/82eg74 for more information.
Coach Carlos wishes to thank everyone for their thoughts and prayers over the past couple of weeks.
Thank you for your concerns for our Coach Carlos! Look for updates soon regarding opportunities to make donations to help with his medical expenses...
Lady Shooters Board of Directors
Gym Location: 4568 Cumming Hwy, Canton, GA 30115
Click on the link below to visit the Lady Shooters website:
http://www.eteamz.com/ladyshooters1/
Randy Travis, Fox5 I-Team reporter came to visit Coach Carlos at Buffington Gym...Randy did a Fox 5 I-Team story on Coach Carlos and his work in the Cherokee County community!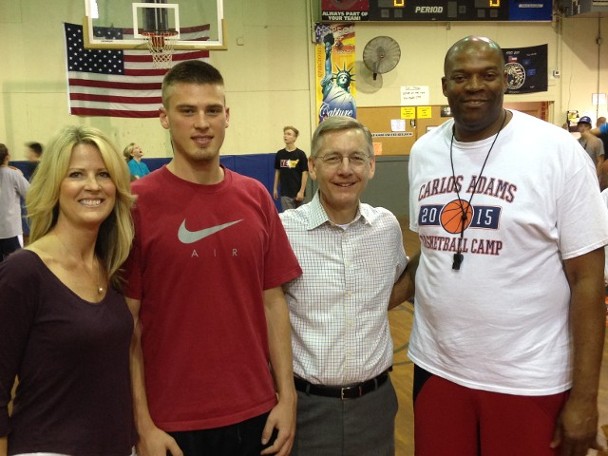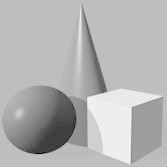 Interested in helping to keep Buffington Gym operating in our community?
Click here for more information...www.gofundme.com/vs9xr4
For information on our girls basketball teams, please visit us at www.eteamz.com/ladyshooters1 ...
And be sure to LIKE us on our Facebook page at https://www.facebook.com/carlosadamsbasketball...
Interested in personal training or group workouts in preparation for school team tryouts this Fall? Contact Coach Carlos at 770-827-3469 for more information or schedule workout sessions online atwww.meetme.so/CarlosAdamsBasketball ...